Advanced Laser Techniques | Low Level Laser Therapy Video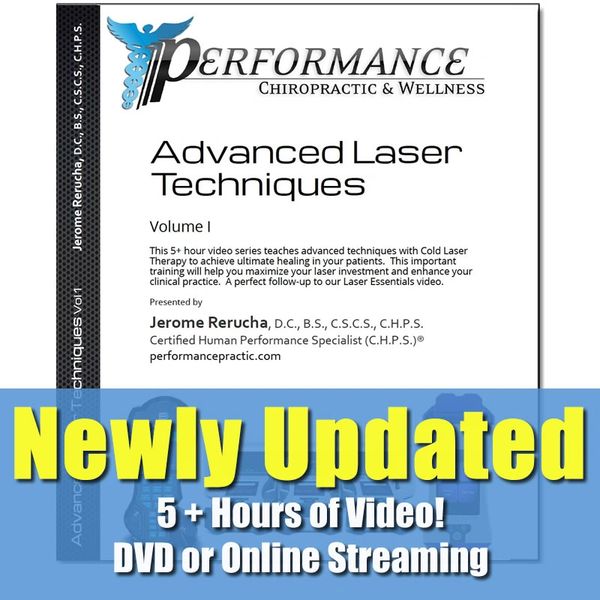 Advanced Laser Techniques | Low Level Laser Therapy Video
NEWLY UPDATED!  
This video series provides 5+ hours of in-depth instruction on Advanced Low Level Laser Techniques. Perfect for training practitioners and their staff.

Topics:
Testability / Switching
Hand Modes
Gait
Brain
Hidden Weaknesses
Sympathetic/Parasympathetic Balance
Cranial Nerves III, VII, IX, X
Structural Dynamics
Available on DVD or Online Streaming through Vimeo.
Reviews