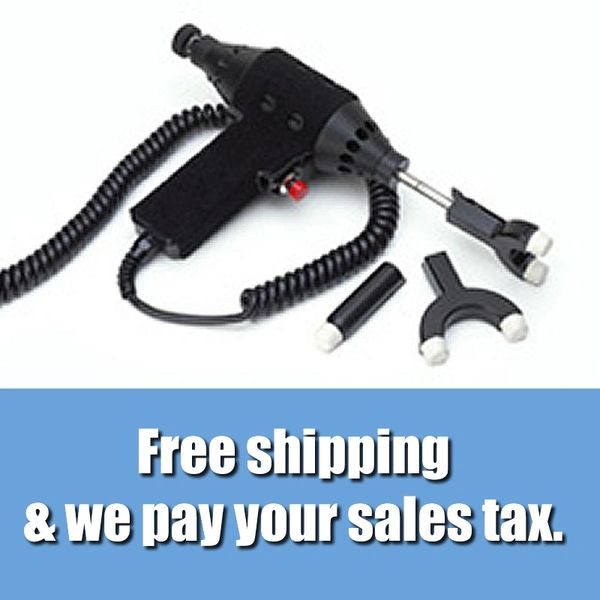 Erchonia Adjustor
WE PAY YOUR SALES TAX!!!
STANDARD SHIPPING IN THE LOWER 48 STATES INCLUDED IN PRICE
Contact Us for shipping to locations outside the lower 48 states.
The Erchonia Adjustor™ is a hand held mechanical adjustment device sent complete with no assembly required. The Erchonia Variable Adjustor is a portable, self-contained unit for ease of use. It's 8.06" height, 11.19" length, and 2.5" width, offers inherent flexibility. The variable pulse feature offers the practitioner the option of selecting a "constant" or "pulse" wave.
The Erchonia Adjustor operates with a set of four attachment tips. Two yoke tips, one large, one small, one single head tip and one ball head tip. Each Variable Adjustor package is subjected to a thorough Quality Assurance inspection in order to ensure that you receive the highest quality product available.
Click here for more information about the Erchonia Adjustor.
Don't forget our important Adjustor Training DVD's! Maximize your Adjustor investment!
Reviews