Laser Essentials | Low Level Laser Therapy Video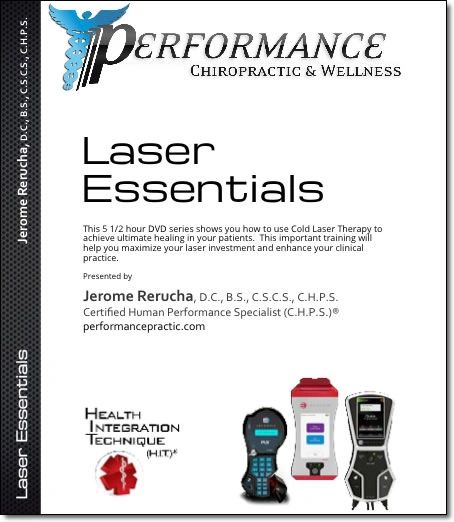 Laser Essentials | Low Level Laser Therapy Video
Violet Laser Owners: Click here for our Violet Laser Essentials DVD
In this video, Dr. Jerome Rerucha demonstrates the use of Erchonia Lasers and the various techniques that have provided ultimate healing in his patients. Perfect for training both practitioners and staff so they have an understanding of how Low Level Laser Therapy works as well as clinical technique applications.

This 5 1/2 hour video series includes:
A 90 minute introduction to cold laser therapy presentation.
An introduction to Erchonia lasers including the PL 3000, XLR8 and the PL Touch. All the information applies and is compatible with the EVRL and Base Station but is not shown.
Treating Conditions in the:

Shoulder
Peripheral Entrapments of the Upper Body
Cervical Spine
Low Back
TMJ

The best foundation for clinical techniques using cold laser therapy.
STANDARD SHIPPING IN THE LOWER 48 STATES INCLUDED IN PRICE
Contact Us for shipping to locations outside the lower 48 states.
Reviews