Customized Low Level Laser Therapy Patient Education Videos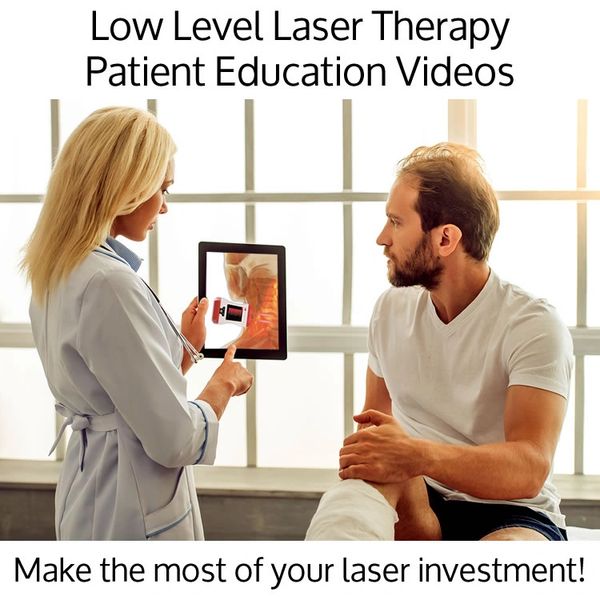 Customized Low Level Laser Therapy Patient Education Videos
Make the most of your Erchonia Cold Laser Investment!  Educate your patients and staff with these amazing videos.  This bundle includes full & quick versions of the following videos:
Video customization includes:
Banner on video with your name and website
End screen with your contact information
Videos can be shared on your website and social media
Videos can be shown on your computer, tablet, smartphone or other mobile device.
**Customized videos can be shown on DVD or by downloading video file to computer, smartphone or tablet.  Purchasers can upload their personalized video file to their Vimeo, Youtube, or any other social media account.  Purchasers can also embed their video file on their website.  Support for video uploads and embedding is not included in video customization.  Please contact your webmaster or refer to help documents on your individual accounts for instructions about how to share video online.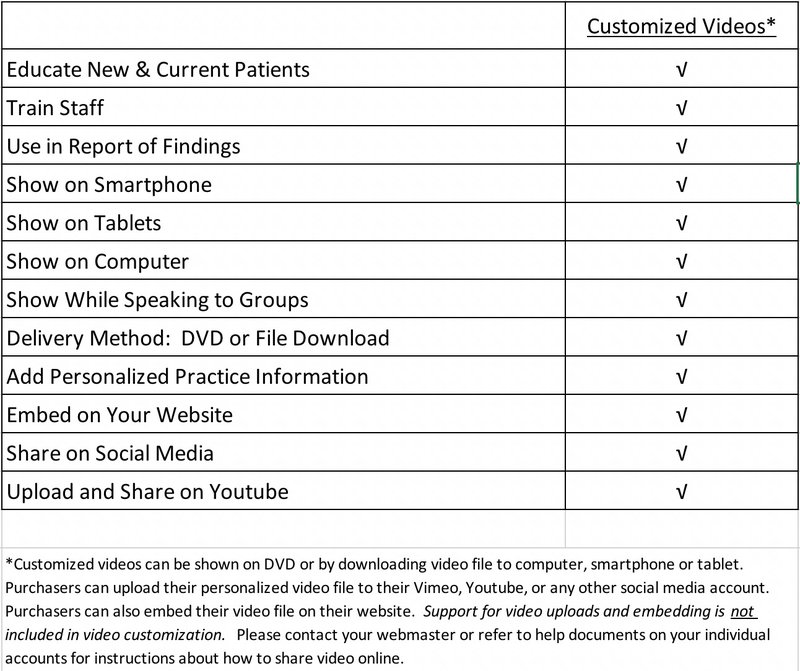 Reviews