Percussor Basics | Erchonia Percussor Video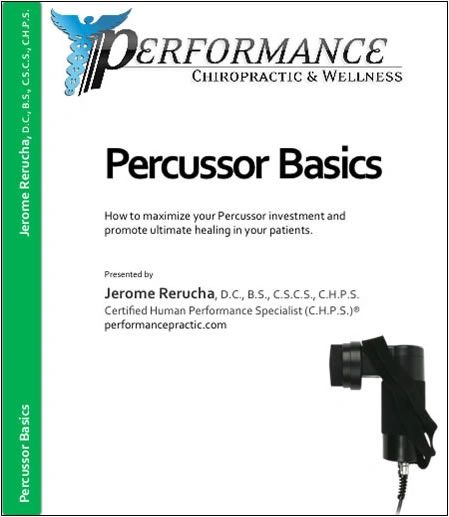 Percussor Basics | Erchonia Percussor Video
In this 4 hour video series, Dr. Jerome demonstrates the use of the Erchonia Percussor and the various techniques that have provided ultimate healing in his patients. Perfect for training both practitioners and staff.

Topics include:
A complete introduction to the Erchonia Percussor
Using Foam Heads, Spinal & Fascial Rollers
Trigger Points
Lymphatic Stimulation
Dual Torque Release of the Spine
Treating Abdominal Scarring
Treating the Spleen & Dropped Kidneys
Resetting Arches and Fascia of the Feet
Trap/Glute Fibers
Latissimus Dorsi
Treating Knees, Piriforms
Forearm Flexors/Extensors
STANDARD SHIPPING IN THE LOWER 48 STATES INCLUDED IN PRICE
Contact Us for shipping to locations outside the lower 48 states.
Reviews