Canine Nerve Function Cold Laser Therapy Poster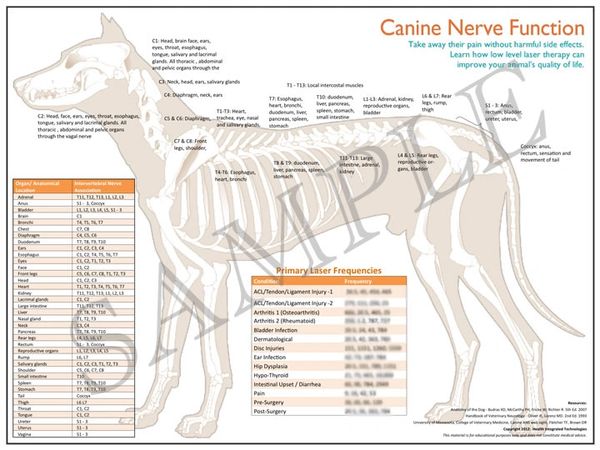 Canine Nerve Function Cold Laser Therapy Poster
This informative poster series is designed to show veterinarians and animal practitioners the organ / muscle and intervertebral nerve associations to help maximize treatment accuracy for canine, feline and equine patients. A "Top Ten" list of conditions are listed along with the Primary Laser Frequencies. Take away their pain without harmful side effects. Learn how Low Level Laser Therapy can improve your animal's quality of life!

STANDARD SHIPPING IN THE LOWER 48 STATES INCLUDED IN PRICE
Contact Us for shipping to locations outside the lower 48 states.
Save when you buy the 4 poster bundle!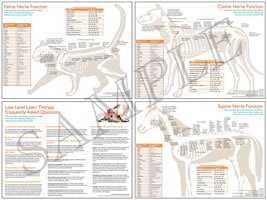 Reviews